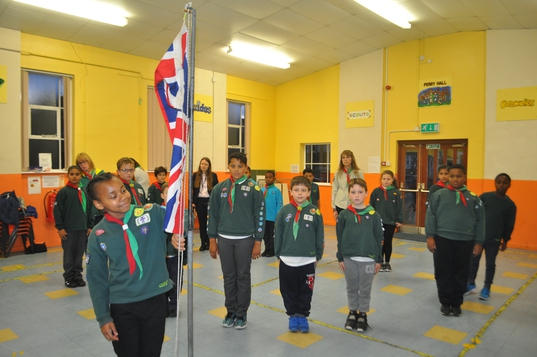 32nd Perry Hall Scouts - Cubs
Cubs is for boys and girls and is for ages 8 to 10½ years.
We meet on a Friday from 6pm - 7.30pm.
We play games, have fun, make friends and take part in activities to earn badges.
Why our cubs love it so much.
"We go camping in tents"
"We hiked to Sutton Park to the Jamboree Stone"
"At sleepovers we watch movies and have popcorn"
Come and meet us to see what we do.
For more information contact Roy Smith on 0121 357 6064.
Return to the 32nd Perry Hall Scouts page.
Read about when Beavers and Cubs invited Rev'd Deb to help them remember the Easter story.