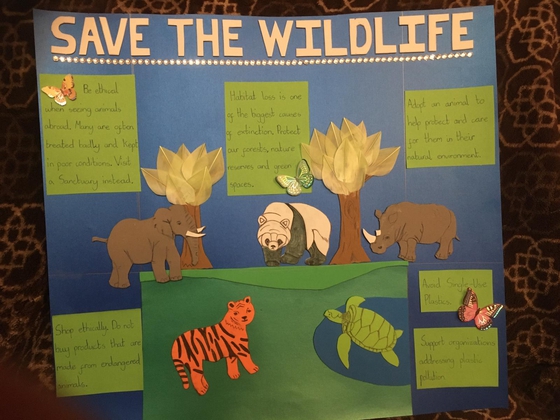 Brownies "Take Action" Theme - StART Making Change
This term the Brownies have been working on one of the six themes in the Girlguiding programme called Take Action, which empowers them to make a difference, and to use their voice to help their community and the wider world.
Having already completed the Charities and Zero Waste interest badges, also in the Take Action theme, the girls are now working on a Skills Builder called Make Change where they have to consider how they can make change in an area chosen by them, who can help them and any barriers they may encounter in their change-making campaign.
In the StART Making Change challenge, they had to come up with a slogan for their campaign, then depict it through art, craft or design and finally share their work in a recent online meeting. Every girl came up with a fantastic, imaginative creation, using only materials they found around the house, to spread the message about their chosen topic.
The next challenge will be to plan their campaign, prioritising their time and resources. It has been so rewarding to see how passionate the girls are about their chosen campaigns and we look forward to seeing how their campaigns develop.
One of the Brownies chose: "Support Low Income Families" as her Take Action campaign and she made this presentation to highlight the issues. She already supports her local food parcel scheme at Welford School in Handsworth and is making a huge contribution to her community. You can watch the presentation below.
Maggie Jones – 195th Birmingham Brownie Leader