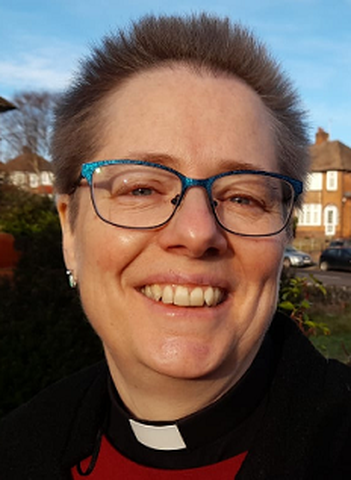 Advent and Christmas 2020
Christmas is not cancelled!
I don't know about you, but every time I hear talk of Christmas being 'cancelled', I get quite cross! Not least because less fuss seems to have been made about how our sisters and brothers have had their Eid and Diwali celebrations affected by the restrictions imposed on us because of Covid.
Christmas is not cancelled! (but it will be a little different this year).
Maybe this year our preparations will be scaled down.
Perhaps we will notice the little things that matter…
and get less bothered about the things that once seemed important
but have become less significant this year.
I've decided to celebrate Celtic Advent this year. Celtic Advent begins on 15th November and ends on the fest of Epiphany on 6th January. 'Celtic Christians celebrated Advent during the 40 days before Christmas, as a mirror to the period of Lent before Easter.'[1]
I was attracted to the idea of starting Advent earlier this year, not just because the love, hope and peace that this season brings seems more important than ever; but also to enable 'a longer, more intentional preparation for Christ's coming.'[2] I've decided to consciously 'practice joy and gratitude'[3] as a way of countering the grumpiness I feel amid the current restrictions.
(You'll have to ask me in January how I got on with that!)
This year we've seen God's love at work in the dedication of our key workers , in the small acts of kindness of family, friends, neighbours, and even strangers, to us; to those of us who have been bereaved, to those of us who have been furloughed, or made redundant, to those of us who are lonely or vulnerable, and all those of us who have suffered as a result of the pandemic.
Christmas is not cancelled, but it will be a little different this year.
And the same applies to Advent.
Usually at Advent, I'm dashing around thinking about where I should be and whether I have prepared adequately or not.
I love the fun and festivities and the opportunity to share the Good News of Christmas within the communities in which I serve.
But sometimes I don't take enough time to be still and remember that God came to earth to show us how to be and to live God's way of love, hope and peace.
This year, Advent will be different.
Many of the groups I usually attend are not meeting. Those places that are open have restrictions in place which means access is less straightforward.
So, I find myself with more time and space to think about what message we, as a church, want to share and how we will share that differently this year.
We want to share the good news that whatever life has meant for us this year, God is still with you, me, us.
We want to share a message of peace and hope;
of God's love in the midst of it all.
As you go for your daily exercise – or perhaps if and when lockdown eases - you might see posters in windows reminding you of that message of love that God is with you, me, us.
You might see stars or candles in windows;
symbols of light in the darkness of short winter days;
symbols of hope for the future.
We don't know what regulations will be in place on Christmas Day
or for the twelve days of Christmas that follow; but the message of love and hope and peace is as true today as it was that first Christmas in Bethlehem some 2000 years ago.
So, remember, Christmas is definitely not cancelled![i]
---
[1] Susan Forshey, https://contemplativecottage.com/celtic-advent-calendar/
[2] Susan Forshey, https://contemplativecottage.com/celtic-advent-calendar/
[3] Susan Forshey, https://contemplativecottage.com/celtic-advent-calendar/
---
[i] For more information about how you might engage with Celtic Advent, go to https://contemplativecottage.com/celtic-advent-calendar/