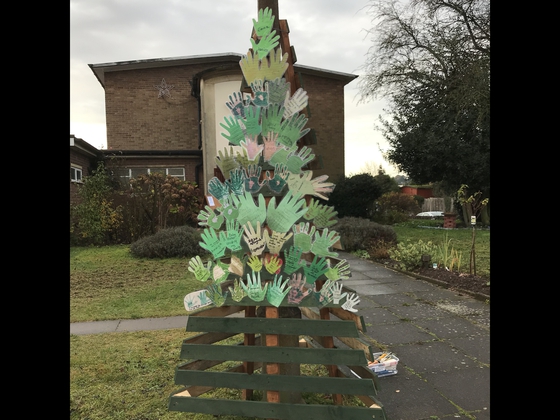 In the church garden this year we are creating a Christmas tree of praying hands.
If you would like to take part please email
deborah.humphries@methodist.org.uk two green handprints, one bearing your first name and the other the first name of someone you wish to be upheld in prayer.
They will then be added to the tree.
Here are two girls whose hands have already been added to the tree!