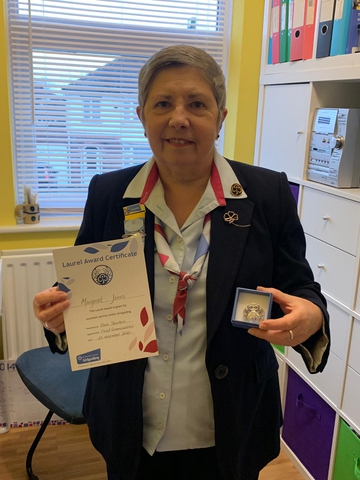 On Monday 23rd November 2020, Maggie Jones, the leader at 195th Rainbow and Brownie Guide Group, was awarded the Laurel Award for Girlguiding.
It is one of the highest achievements to be awarded in Girlguiding.
The Laurel Award was awarded to Maggie for all her hard work, support and years of volunteering with Girlguiding, Scouting and the Scout and Guide Orchestra.
Please join us in wishing her a truly well deserved congratulations on such a fabulous achievement.
Well done Maggie!