Easter Reflection
1 Apr 2021 9:04PM — 11 Apr 2021 12:00AM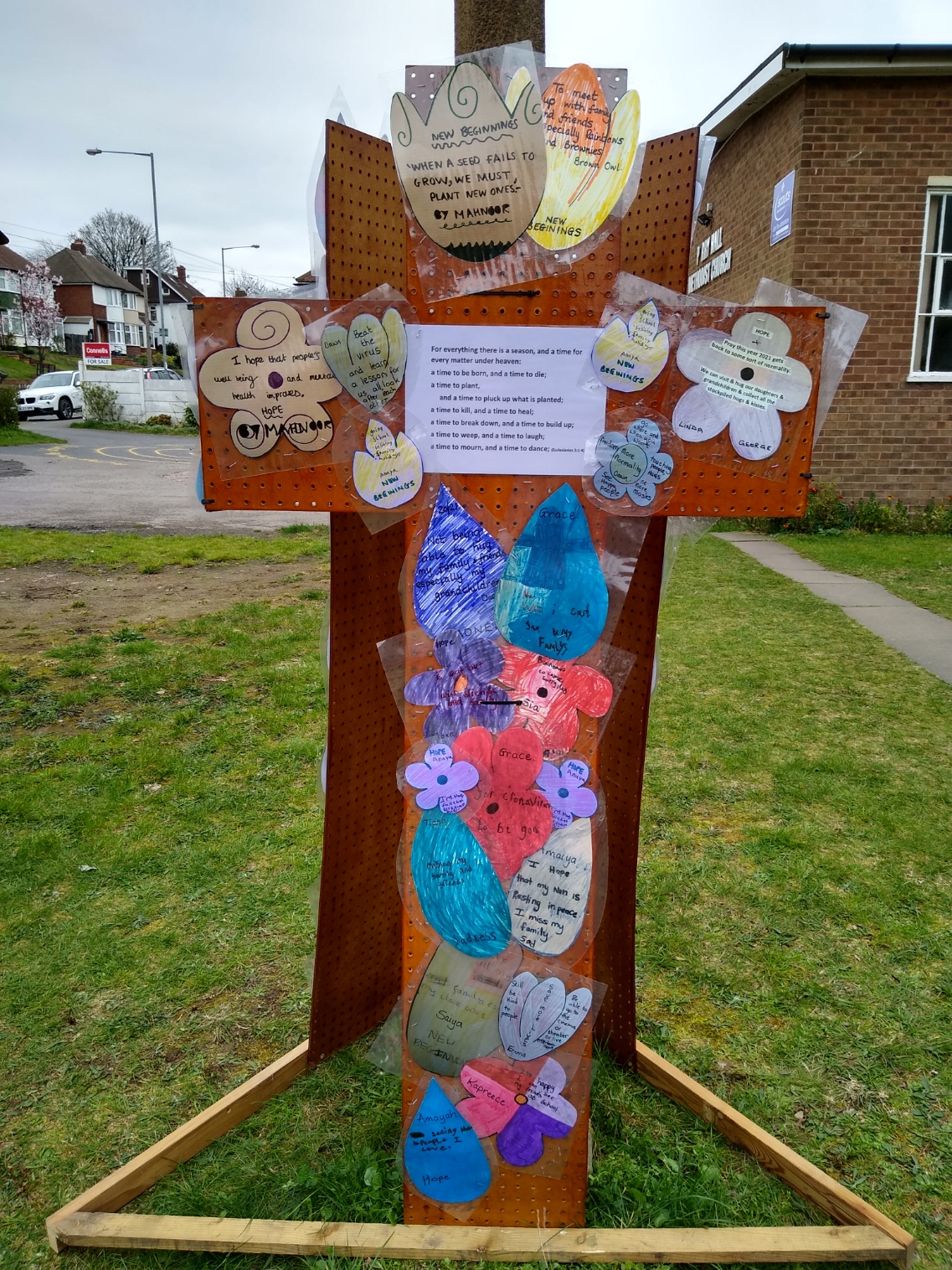 The shortest sentence in the King James translation of the bible is, 'Jesus wept'.
When he lived on earth, Jesus wept when his friend Lazarus died.
He also wept over the city of Jerusalem.
Christians believe that today, Jesus weeps with you, me, us - in our sorrow.
Members of the uniformed organisations, church members and people from the local community have brought their teardrops of sorrow to the cross.
On Easter Day as we remember the hope of resurrection, flowers of thankfulness will be added to the cross.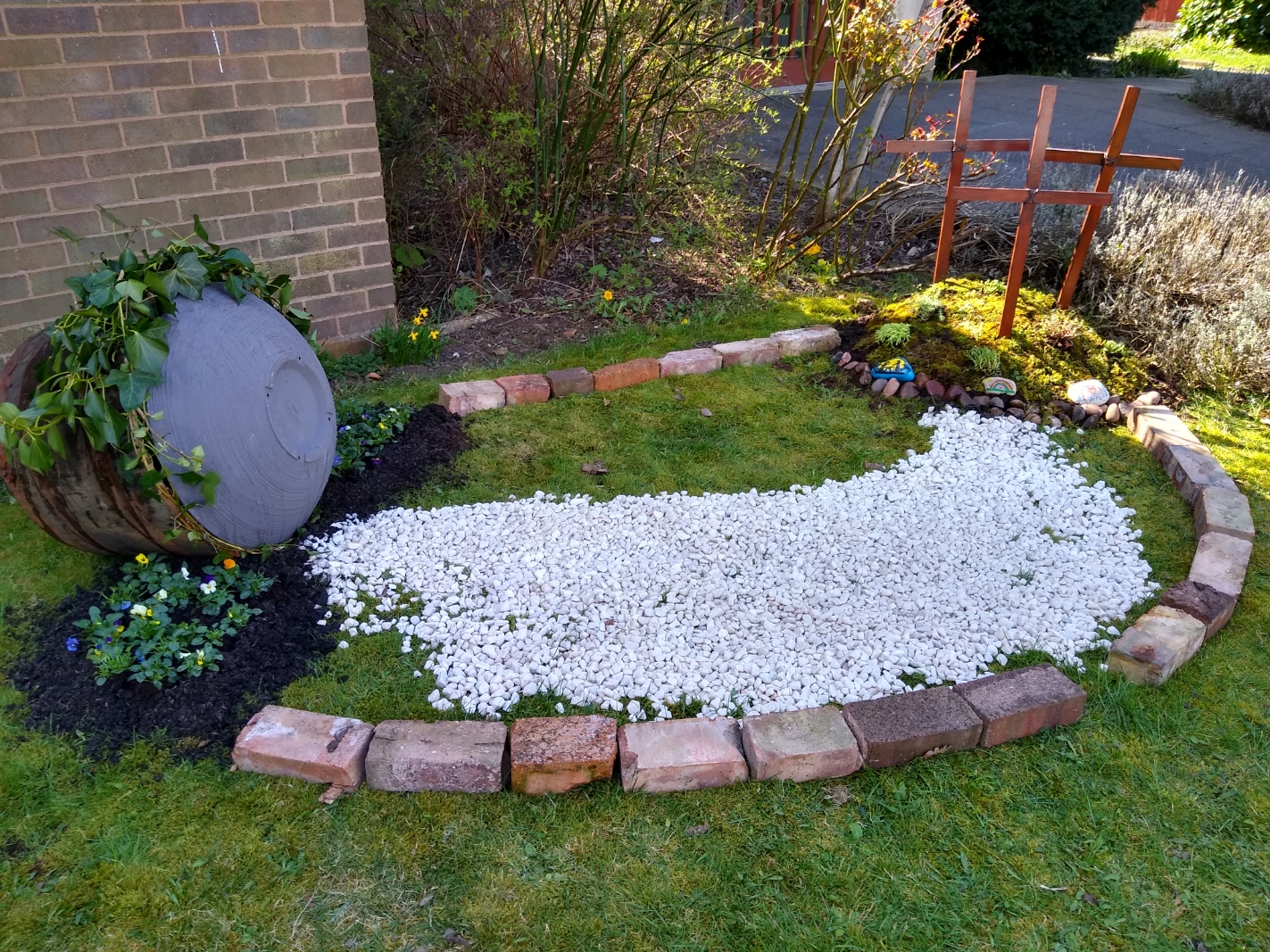 Church members built an Easter garden for Holy Week (the week when we remember Jesus' last week on earth).
The hill and three crosses remind us that Jesus loved us so much that he was prepared to suffer death on a cross.
Jesus' body was laid in a tomb.
On the third day when Jesus' friends returned to the tomb, the entrance stone had been rolled away.
Christians believe that Jesus was raised from the dead.
Jesus defeated death so that we might enjoy life in all its fullness as well as eternal life with God.
If you look carefully on Easter Day, you might be able to find something to take away from the hedge.
If restrictions allow, please share in an outdoor service at 3pm.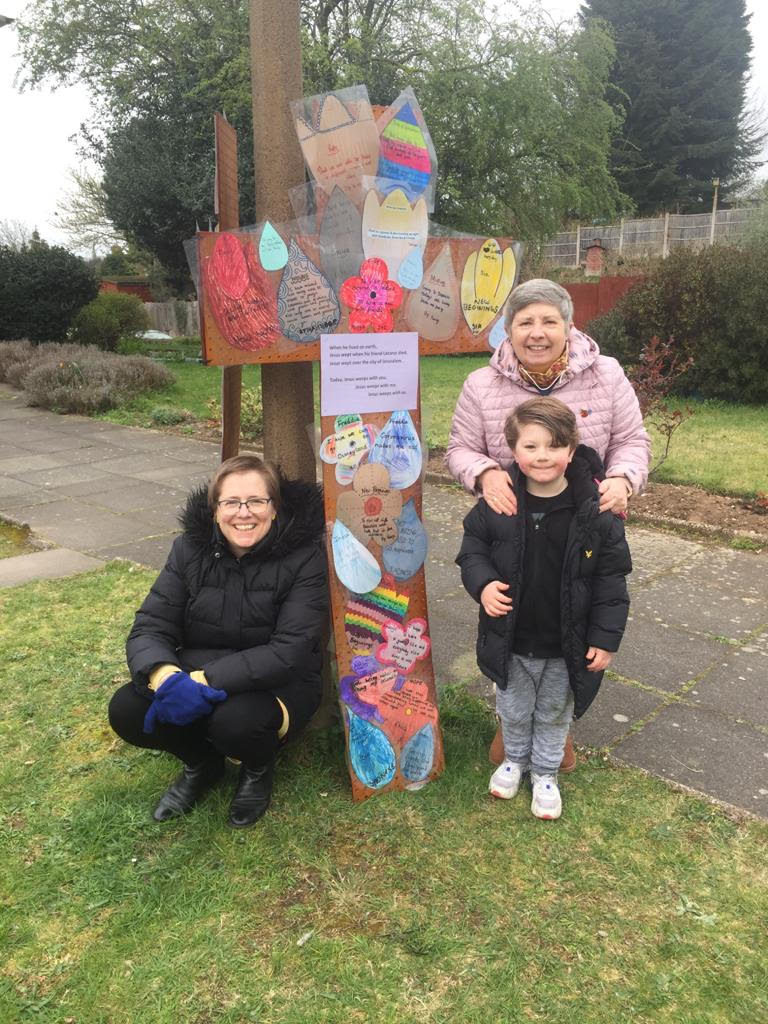 Back to events