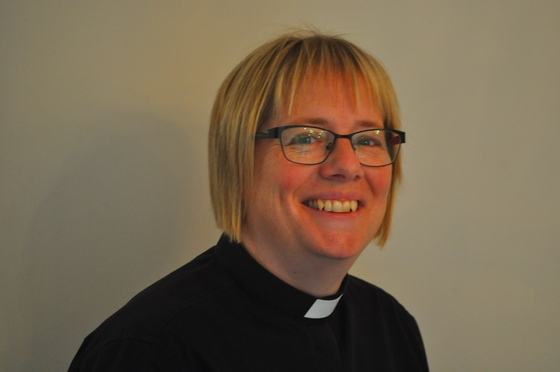 As I write this message it's Christmas Eve and many households – like mine – are busy doing those last-minute things to get ready for the celebrations – popping out for groceries or the last few presents; staying in to wrap presents or watch a seasonal film; preparing special food; tidying and cleaning up for visitors – busy, busy, busy…
Some of us are feeling excited, some of us are feeling stressed, some of us are exhausted and others of us are wondering what all the fuss is about…
But what was it like that first Christmas as Mary and Joseph made their way to Bethlehem?
The writer of Luke's gospel tells us, 'In those days a decree went out from Emperor Augustus that all the world should be registered… All went to their own towns to be registered. Joseph also went from the town of Nazareth in Galilee to Judea, to the city of David called Bethlehem, because he was descended from the house and family of David. He went to be registered with Mary, to whom he was engaged and who was expecting a child. While they were there, the time came for her to deliver her child. And she gave birth to her firstborn son and wrapped him in bands of cloth, and laid him in a manger, because there was no place for them in the inn.'
Bethlehem was busy because of the census. The streets were probably crowded and there was nowhere for them to stay.
I wonder how Mary and Joseph felt… excited, stressed, exhausted?
Just as many of us have visitors at this time of year, so too that first Christmas there were visitors…
First the shepherds out in the fields were visited by angels.
Imagine that - out in the fields with no light pollution and suddenly the sky is bright with 'the glory of the Lord' and an angel bringing them a special message, 'Do not be afraid; for see—I am bringing you good news of great joy for all the people: to you is born this day in the city of David a Saviour, who is the Messiah, the Lord. This will be a sign for you: you will find a child wrapped in bands of cloth and lying in a manger.'
And then more angels singing their praises to God...
…and so the shepherds go to see what it's all about.
The shepherds become Mary and Joseph's visitors.
What a surprise that must have been!
They weren't expecting visitors – after all they were far from home – no cleaning or shopping or cooking had been done to prepare for their visitors…
The writer of Luke tells us that the shepherds 'made known what had been told them about this child; and all who heard it were amazed at what the shepherds told them.'
Imagine, if you can, that you are hearing this story for the first time…
God choosing to come to earth as a vulnerable child…
God born to displaced parents and placed in an animals' feeding trough…
Angels appearing to shepherds – shepherds who were on the margins of society in those days…
Shepherds leaving their flocks to visit a baby born to strangers…
Not what we might expect of 'Almighty God'.
But God often makes choices that surprise us.
At this time of year many churches hold Christingle services.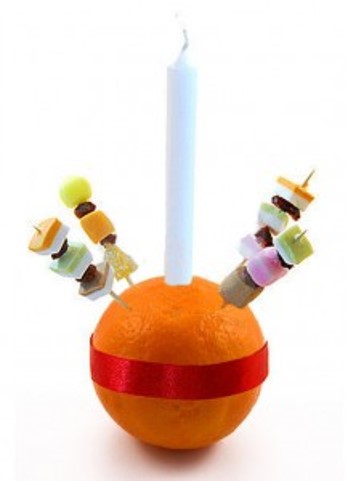 The orange represents the world and the candle represents Jesus - the light of the world. The candle is put right inside the orange, because Jesus came into the world.
Jesus – Emmanuel (which means God with us) was born to live a human life. God knows what it means to be human.
God knows what it means to live in the mess and chaos of everyday life, in the busyness and stress, in the exhaustion and excitement…
As you celebrate this Christmas, may you experience the wonder of that first Christmas – the wonder of God coming to earth as a baby, to be God-with-us.
May you know God present with you this Christmas – not just as a visitor, but with you today and always.
Selected Bible verses from Luke 2: 1-20
New Revised Standard Version, Anglicised (NRSVA)
New Revised Standard Version Bible: Anglicised Edition, copyright © 1989, 1995 the Division of Christian Education of the National Council of the Churches of Christ in the United States of America. Used by permission. All rights reserved.