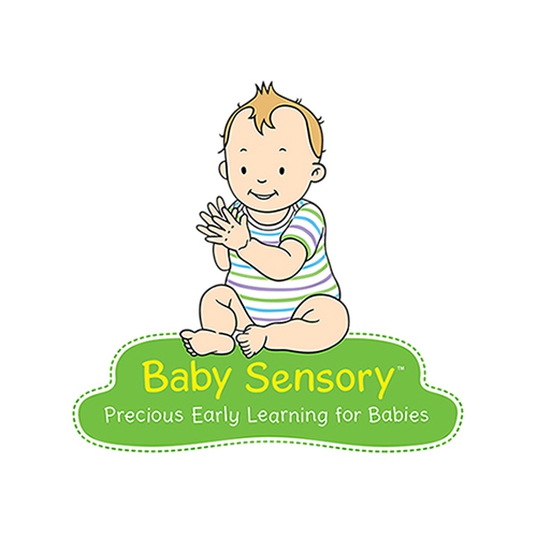 Baby Sensory Classes
Baby Sensory was the first (and original) baby programme to offer a complete approach to learning and sensory development from birth to 13 months.
Designed to stimulate, educate and provide precious memories during the all-important first year of life, Baby Sensory has won multiple awards both nationally and internationally since 2008.
What makes Baby Sensory unique is that every activity has been carefully designed to stimulate your baby's senses and move development and learning forwards. And behind every Baby Sensory session, there's an incredibly detailed lesson plan backing up everything your baby touches, sees, hears, smells and feels!
Our classes are an hour long and follow the same structure every week, which entails 20 minutes of sensory activities, followed by 20 minutes free play in our Explority Play Area, then a final 20 minutes of structured activities. Babies love routine so after a 2-3 week settling in period your baby will feel safe and familiar with our classes.
Classes are run on Wednesdays at 10am to 11am and 11.30am to 12.30pm. To book or for more information please email- birminghamnorth@babysensory.co.uk or telephone Leanne on 07882168495.